The Writer's Pen is a writing school for people who may have never written, who have written in the past and would love to get back to it, and for those who have written, maybe self-published, but haven't had any success.
I've been all of the above but when I was 56 I wrote a non-fiction book, published it on Amazon and got myself a Bestseller banner. That was when I managed to crack the category conundrum.
If you recognise yourself as any of the people above, you're very welcome to The Writer's Pen. I'm starting with a six-week short story course where you'll write, edit and publish a short story. 
Then there will be a Finish Your Book course, followed closely by an editing course. That's it for the moment but keep coming back because I'll be adding resources and information along the way.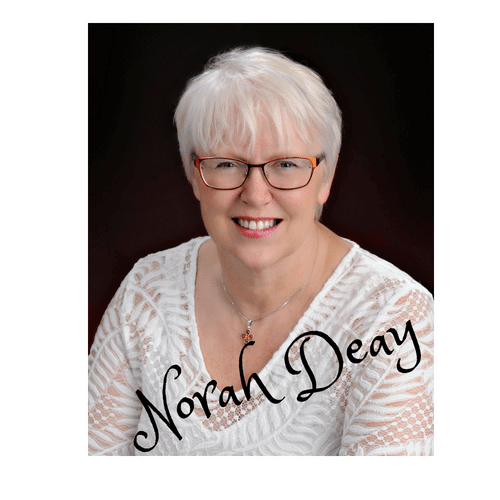 About me
My name is Norah Deay, and I am a writer. 
I won my first short story competition when I was 10 years old but it was another 44 years before I felt comfortable telling anyone.
I was 54 when I was first published; I entered a competition to have a story featured in an anthology, and I won.
The rest, as they say, is history. I have more than 130 publications on Amazon. Most are journals and notebooks, but buried in there are 6 books and a few short stories.
As writers, we're terribly hard on ourselves. Standing in front of a mirror repeating "I am a writer" over and over is not uncommon. We're afraid our friends and family won't take us seriously, or worse, if we're not rich we mustn't be any good.
Doing it for the money is not why writers write. You can repeat that in front of a mirror too. However, seeing your name in print is priceless.
At least I think it is.
If you want to see your name on the cover of a book sign up for the Stop Thinking, Start Writing 21-Day Challenge